Join us at United by Song – FREE Virtual Event!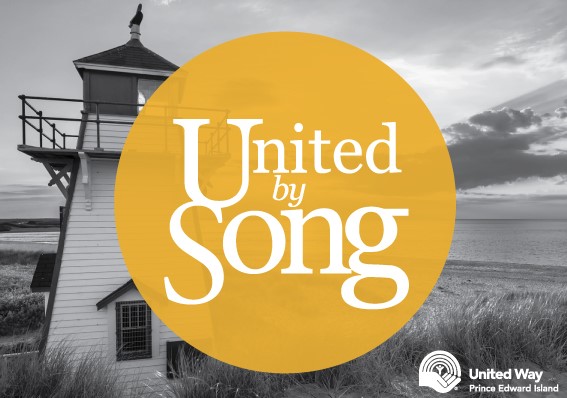 Across our Island, United Way of PEI is putting your contributions to work where they have the greatest impact. Together, we are creating lasting change right here in our local community. To demonstrate this incredible impact, we're inviting you to an Atlantic-wide, virtual event called United by Song.
United by Song is a LIVE broadcast featuring four storytellers from Nova Scotia, New Brunswick, Newfoundland & Labrador, and PEI courageously sharing their stories of how programs funded by United Way have made a huge difference in their lives. Each person will be paired with a talented, local artist debuting an original song about the strength and resiliency of the storyteller.
As a United Way of PEI supporter, this event will allow you to re-discover the personal and life-changing impact you have made with your donations, volunteer efforts, and community leadership. We encourage you to tune in with your families (recommended for children aged 16 and up), friends, or colleagues and celebrate the diversity and possibility of this place we call home.
Friday, September 24, 2021
3:00 – 4:00 p.m. ADT
Virtual event
Cost: free!
We hope you'll tune in on September 24th for what is sure to be an inspiring and memorable event for all!
- Your friends at the United Way of PEI