United Way is seeking new board members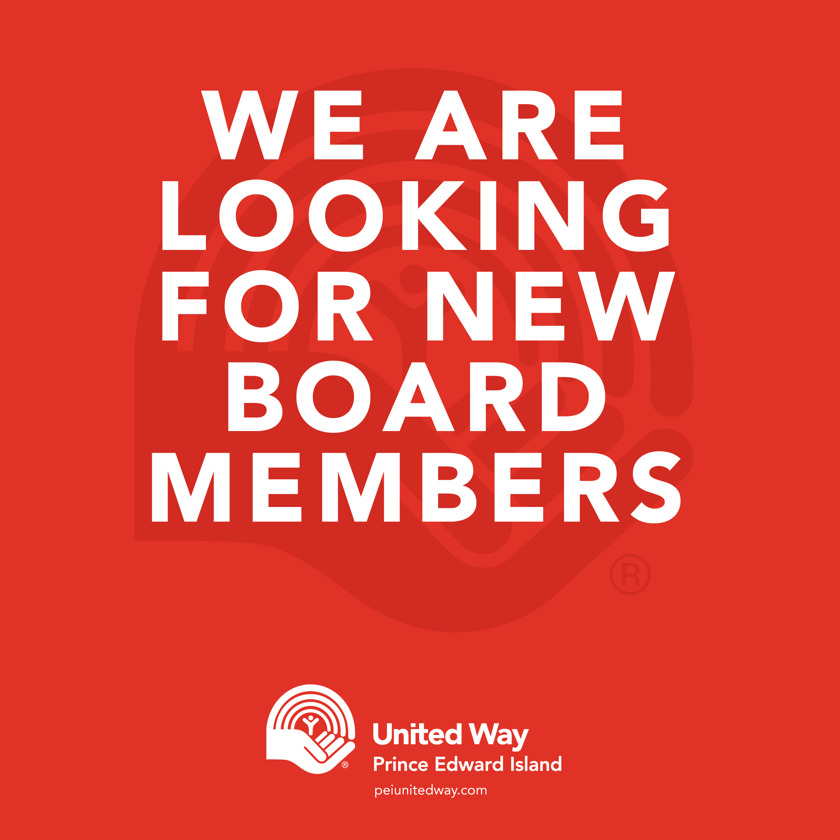 The United Way of PEI is seeking nominations to its Board of Directors for a three-year term to commence following its AGM in September. The Board is committed to ensuring it has the talent to provide strategic guidance to the organization, ensure necessary resources are in place to support this work and to provide effective oversight. This includes believing in our mission to improve the lives of Islanders, build community and mobilize action; and being a strategic thinker with the ability to develop a path to achieve the long-term goals of the organization
To meet the goals of our strategic plan, this year we are looking for new Board members with leadership experience in the areas of strategic relationship management and fundraising. The ability to attract and develop key leaders and partnerships as well as a commitment to the long term sustainability of support for United Way of PEI are key priorities in recruiting new members.
Should you have any questions about this recruitment opportunity, please get in touch with Lea Bryden at leabrydenleadership@gmail.com
Your expression of interest will be gratefully received by submitting an expression of interest along with your CV to: Andrea MacDonald, CEO-United Way of Prince Edward Island at amacdonald@peiunitedway.com by August 31, 2018.