UPEI Panthers and United Way of PEI band together for United Way Day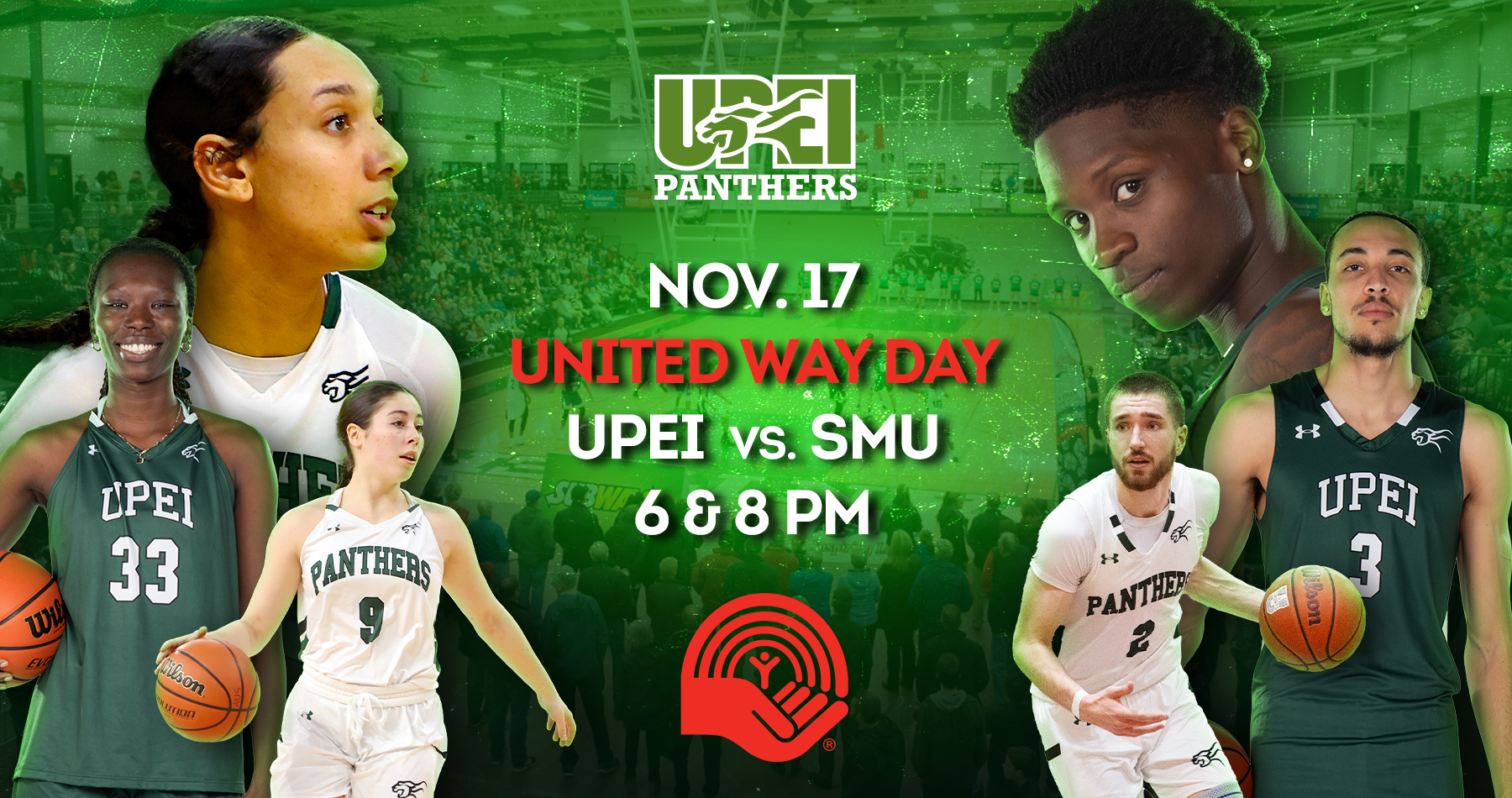 UPEI Athletics and Recreation and United Way of PEI are excited to be teaming up for United Way Day! Both women's and men's basketball teams are celebrating the United Way of PEI at their home games this Friday, November 17th (at 6 and 8 p.m. vs. the Saint Mary's Huskies), shining a light on the important work United Way does to support communities across the Island.
"We're honoured to welcome the United Way of PEI to our basketball games Friday night," said Jane Vessey, Director of Athletics and Recreation at UPEI. "Together, we hope to help raise awareness of United Way's positive impact on our community."
The United Way envisions a PEI where every Islander has the opportunities they need to reach their full potential.
United Way funds programs and creates solutions that reduce the impacts of poverty, break the cycle of domestic violence, ensure access to mental health services, and help kids succeed both in and out of school.
Just like our UPEI Panthers, United Way believes that we are stronger united as a team. When we come together as a community, we can make PEI the best it can be.
"The United Way of PEI is thrilled to be partnering with UPEI Athletics and the Panthers for the upcoming United Way Day," said Andrea MacDonald, CEO of the United Way of PEI. "The UPEI Panthers care deeply about our communities, and we love seeing them step up to support our organization and our work in this meaningful way. They understand that just like a team working towards a common goal, it is going to take all of us coming together, uniting, to solve the tough issues facing our communities."
If you want to help the United Way build stronger PEI communities, you can make a donation at the United Way table in the lobby on game day, or you can donate online at peiunitedway.com/donate-online.